BRADFORD LANDMARK SOCIETY
Mailing Address: PO Box 1021, Bradford, PA 16701
Street Address: 45 East Corydon St, Bradford, PA 16701
Telephone: (814) 362-3906
Preserving the History of the Tuna Valley and Bradford, McKean County, Pennsylvania
United States of America
---
---
---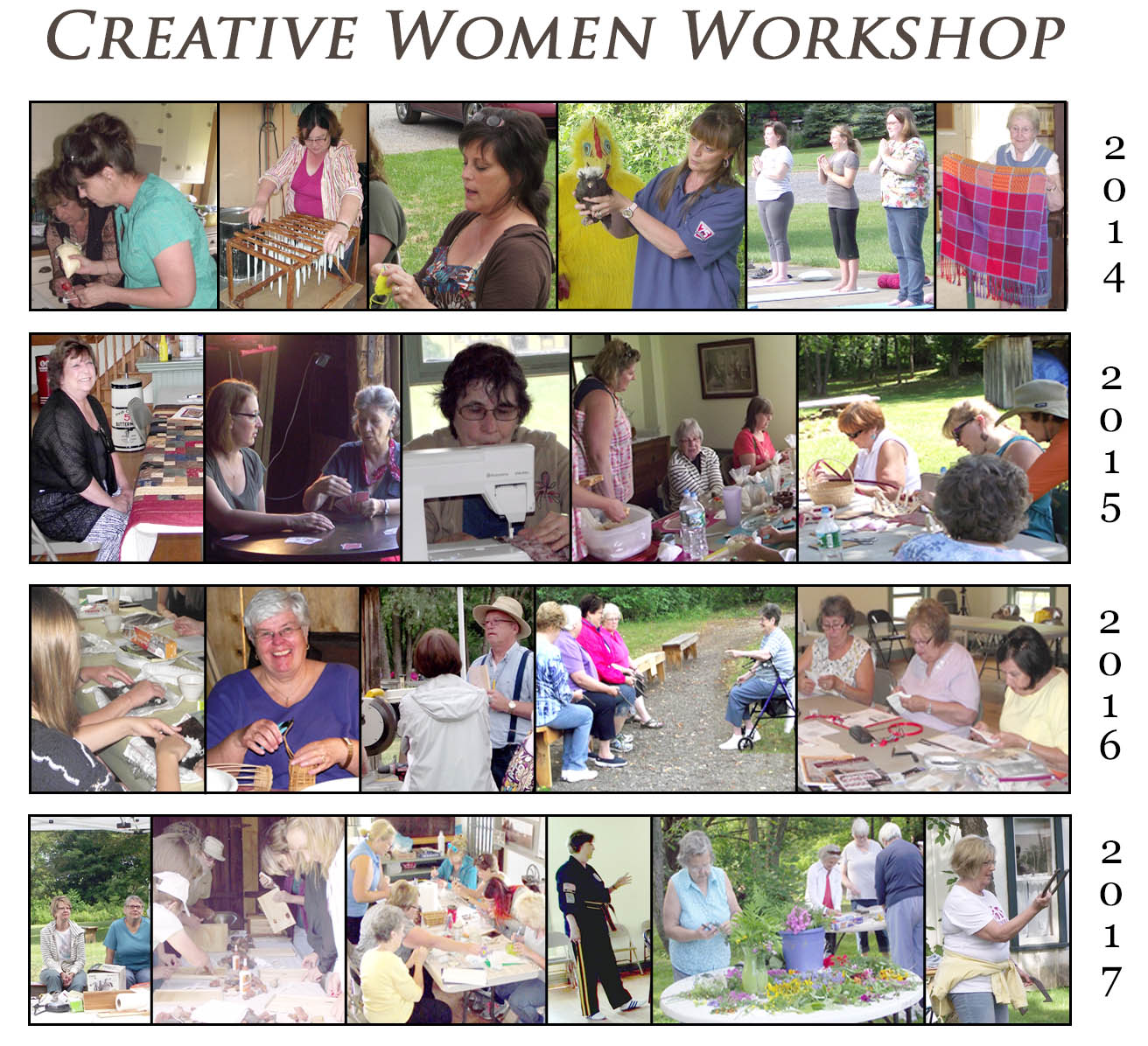 Can you believe it? It's almost time for the 5th Annual Creative Women Workshop. If you've attended a past workshop you know what fun is in store and we would love to see you again.
We welcome new participants, as well. There are 13 classes from which to choose, but make your reservations as soon as possible as classes reach maximum capacity in short order.
Date: Saturday, July 28, 2018
Time:9AM to 3PM
Where: Crook Farm Homestead, 476 Seaward Avenue, Bradford, PA 16701
Cost: $40.00 for four classes The Ukranian Easter Egg Class counts as 2 classes. Please refer to the registration form.
---
---
---
Your monetary gift helps us continue offering these services. All donations are sincerely appreciated and gratefully accepted.
Thank you for your support.
---
HOW TO CONTACT US:
Open Hours at our Headquarters (former Herbig Bakery) at 45 East Corydon St., Bradford, PA are:
Monday: 11 am - 2 pm
Wednesday: 11 am - 2 pm
Friday: 11 am - 2 pm
We are closed Tuesday, Thursday, Saturday, and Sunday except by appointment with adequate advance notice
MAILING ADDRESS:
PO Box 1021
Bradford, PA 16701