35th ANNUAL CROOK FARM COUNTRY FAIR and OLD TIME COUNTRY MUSIC FESTIVAL
Saturday, August 23th and Sunday, August 24, 2014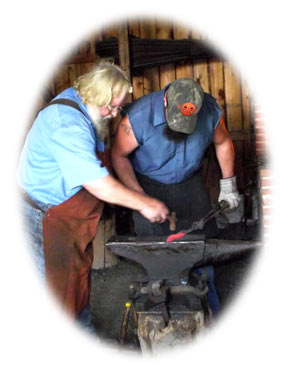 Where: 476 Seward Avenue, Bradford, PA 16701
Date: Saturday, August 23, 2014 & Sunday, August 24, 2014
Time:10 a.m. - 5 p.m.
Cost: Will be posted.


ATTENTION CRAFT VENDORS - - 2014 APPLICATION NOW AVAILABLE
(Link immediately below this line)
---
ATTENTION MUSICIANS - - 2014 FLYER NOW AVAILABLE
Click here for the flyer.
---
---
---
WHAT FOLLOWS IS THE INFORMATION FROM THE 2013 FAIR. PLANNING FOR THIS YEAR'S FAIR WILL BEGIN IN THE NEXT FEW WEEKS. AS INFORMATION BECOMES AVAILABLE, IT WILL BE POSTED HERE. IN THE MEANTIME, WE'RE KEEPING LAST YEAR'S INFORMATION POSTED TO GIVE YOU AN IDEA WHAT THE FAIR IS ALL ABOUT. *******************************************************************************************************************
The Music:
(For 2013)

The music schedule is jam-packed with fun, friends, and favorites. The link immediately below describes the events in full-detail. Take a close look, you won't regret it.

Click here for the COMPLETE MUSIC SCHEDULE

Food Vendors:
(For 2013)

Something new for the Fair this year is ORGANIC PRODUCE

Walking Tacos by the Rotary Club
Sausage, Beef on Weck, Chicken & Biscuits by Krispy Kritters
Snow Cones & Ice Cream by the Cheerleaders
Hot Dogs by the Lions Club
Chicken BBQ by the Volunteer Firemen
Ham & Cheese Hoagies by the SPCA
Funnel Cakes by the Lions Club
Craft Vendors:
(For 2013)

Below is the complete listing, as of August 20, 2013:

OS1 Avon by Penny Updegrove
OS2 Wendy Stout - felted handbags, mittens made from recycled sweaters and more
OS3 Heavenly Scents & confections - soy candles, tarts, smelly jellies, and crocheted items
OS4 Jill Phillips - baskets, wood & crocheted items, make a bracelet table
OS5 Marvin & Helen Riddle - beeswax candles, woodturning, cutting boards and more
OS6 Randee Kohler - wooden toys
OS7 Farmers Market - a variety of local produce & homemade product
OS8 Farmers Market
OS9 Noelle Lindner - wood crafts, wreaths
OS10 Tastefully Simple by Robbie Yonushonis
OS11 Michele Streich - Chocolates
OS12 Pennie Hopkins - scented candles, aroma bears, and air fresheners
OS13 Designs by Lori Phillips - Handmade jewelry, assorted purses, wallets, rag quilts & dreamcatchers
OS14 Mary McBride - Florals
OS15 Fresh Start Soaps & More - handmade bath, body, candles & more
OS16 Alfred Ostrander - jewelry in sterling silver & 14Kgold filled
OS17 Origami Owl by Dianna Niklas
OS18 Dru Cary - Beanies for Diabetes
OS19 Elizabeth Rouse - baby quilts, pillows, aprons, pot holders, towels and sunbonnets
OS20 Elk County Elk Farm - Elk Jerky
OS21 Carol Olson - Dried flowers & candles
OS22 Robert Bean - wood items, frames, wine rack, games, candy dispensers & desk organizers
A1 Arts & Strings - art prints, music books and tee shirts
A1 Jennifer Minard - Chain Mail Jewelry
A2 K R Communications - Direct TV
A3 4 Loop Kettle Corn - small & large bags of Kettle Corn
A4 Timeless Treasures - Home Décor & seasonal Décor
A4 Inspired by Peaches - furniture & decorations
A5 Bob's Wood Shop - wood crafts, bird feeders/houses, yard deco, & etc.
A6 Tammy Pond - knives
A7 Tuna Valley Trails
B1 Gold Canyon Candles by Angela Shipman
B2 Miche Purses by Vicki Miller
B3 Cindy Woods - Handmade cards, ceramic insulator candle holders, & paper flowers
B4 Maryann /Colette - handmade girls clothing, sewed products and hair accessories
B4 Nichole Pennell - handmade boys clothing
B5 Pampered Chef by Chris Moshier-Baer
B5 Scentsy Candles by Jo Moshier
B5 South Hill Designs by Paula Bayline
C1 Thirty-One by Stephanie Behan
C1 Behan Unique - customized pics, hand painted glasses & mugs
C2 Sharon Beane - Fall wreaths, ornaments & country candles
C3 Susan Thompson - hair jewelry, flexi clips, badge clips & pony tail holders
C4 Vicky Borowsky - premade scrapbook pages & photo accessories
C5 Watkins Products by Trevor Kaber
C6 J & J Enterprises - Nature engineered Jewelry, beaded items, paper bead jewelry & more
D1 Bev Green - kitchen sets, scarves, hats, slippers, wheelchair/walker bags
D2 Elizabeth Jankowski - Handcrafted jewelry
D3 Annie Latten - Hippy Sacs
D4 Partylite by Pattie Fitzsimmons
D5 Kimberly Miller - Gourmet dips
D6 Premier Designs Jewelry by Krista Whitlow
E1 Tupperware by Margie Harris
E2 Josie Hind - children and adult handcrafted jewelry sets
E3 Paparazzi Jewelry & accessories by Kristy Neel
E4 Creative Memories by Tricia Wingard
E5 Mary Kay Cosmetics by Karen Colley
E6 Beauty Control by Gretchen Daugherty
E7 Kristine Mcleod - Native jewelry & painted Christmas bulbs
F1 Harold Stark - Wood products, furniture, pictures, & tinware
F2 Enchanted Herb Gardens - herb mixes, teas, fairies, gnomes, dried flowers, & bird feeders
F3 Main Street Mercantile - country items, jewelry, and much more


Craft Vendors: Please use this email to contact us with any questions.