37th ANNUAL CROOK FARM COUNTRY FAIR,
OLD TIME COUNTRY MUSIC FESTIVAL, CRAFTS & VENDOR SHOW
Saturday, August 27th and Sunday, August 28th, 2016
---
---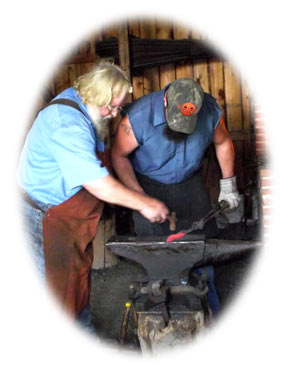 The Crook Farm is located at 476 Seward Avenue, Bradford, PA 16701
We leave this page in place to remind us of the good times at the 2015 Fair and look forward with anticipation to the 2016 Fair! The page will be updated as information becomes available.
WHAT FOLLOWS IS THE VENDOR LIST AND MUSIC SCHEDULE FROM 2015.
---
VENDORS:




Click here to download a map of the vendor locations.

There are a few vendors who registered after the map was assembled.
Here are the Vendors and their locations:


A1 Civil War Ladies
A2 Big Brothers/Big Sisters of McKean County
A3 Preston & Sons - Brooms
A4 4 Loops Popcorn - Kettle corn
A5 Bob's Wood Shop - bird feeders, houses, outdoor Holiday decor, plant hangers
A6 Linda Cox - jewelry
A7 Crafts by Cindy - raw honey, knitted & crocheted items, dishcloths & towels
A8 K R Communications
A9 Deb Tingue - paint on glass, windchimes and more

B1 Rustic Originals - Country & Primitive Crafts
B2 Christine Kriner & Cynthia Woods - Origami Owl Jewelry, pickle purses, cards, and plants
B3 Crafts by Karl - wooden items, cutting boards, jewelry boxes, games, & quilt racks
B4 Mary's Boutique - girls accessories & clothing
B4 Prince Charming - boys' clothing & accessories

C1 Crafts by Judy - crocheted and cross stitch items
C2 Burnt Label Farm - Handmade Milk soaps
C3 Crafts by Connie - paintings on slate & canvas, painted wood crafts, handmade jewelry, and painted flower pots
C4 Crafts by Sharon & Betty - dog bones, chex mix, baked potato bags, aprons, and more
C5 Living the Dream Crafts - solar/decorated landscape timbers
C6 J & J Enterprises - nature engineered jewelry, beaded items, petrified wood & magnets
C7 MJM's Lens Adventures - photographs & notecards

D1 Avon by Penny Updegrove
D2 Sharon L. Beane - ornaments, candle lights, wreaths, and wall hanging items, fall mums
D3 Crafts by Stephanie & Deb - Jewelry in candle, handcrafted jewelry & stretch bracelets
D4 Crafts by Kami - Deco mesh wreaths and bows
D5 Jodi Sherlin - Paparazzi Jewelry
D6 Usborne Books & More - activity, educational, and fictional books and more
D7 Fox & Hound Merino Sheep - merino fleece for spinners and fleece products , felted soap, pin cushions, etc.

E1 Tupperware by Margie Harris
E2 Hippy Sac - cotton reversible Hip bags, Hippy sacs
E3 Molly Hadden - handmade knitted and crocheted items, dish towels, slippers, & baby items
E4 Close to My Heart by Tricia Wingard - paper crafts, scrapbooking supplies, name badges & hair clips, facepainting
E5 Mary Kay by Karen Colley
E6 Thirty One by Lucy Nuzzo
E7 Posh by Beth Rettger - pampering products for skin, hair, face & feet.
E8 Case Cutlery
E9 Bradford Landmark Society & Penn-Brad Oil Museum
E10 Allegheny Eats - Farmer's Market

F1 Harold Stark - wood crafts, pictures, furniture, tins
F2 Paul Gephart - Nautical Boats, coffee table, boat shelf, wall plaques, horse show coat rack
F2 Charming Gardens - tire planters

G1 Joshua Martin - wood cutting boards, wood turned pens, boxes, jams & jellies
G2 Ellen Scott - handmade fabric purses, totes
G3 Kimberly Miller - Gourmet dips & flavorings
G4 Susan Thompson - Lilla Rose hair accessories

H1 Wendy Cullen - Cullen's Lighted Designs
H2 Barbara Houwer - Felted wool goods - wooden toy, erector set
H3 Signature Home Styles by Brenda Walker
H4 Myrna Hagg - oils

I1 Bryz Design - Rustic wood items and more
I2 Crafts by Cindy - knitted items, felted purses, kids sweaters, hats, wraps & scarves
I3 Creative Floral Designs by Kim - Floral wreaths & arrangements, wood chairs, ladders, birdhouses & more.
I4 Stahlman's - Paintings on Slate

OS1 Milk House County Crafts - Noelle Lindner floral wreaths, wood flowers, signs, & burlap items
OS2 Wanda Vleminckx - quilted purses, ladies & children's aprons, table mats, tree skirts, sweatshirts, floral arrangements & wreaths
OS3 Joseph Decker - wooden toys (noah's ark, farm sets, soldiers, pirate ships and more)
OS4 Jill Phillips - baskets, wood crafts & crocheted items
OS5 Daisy Designs - quilted table runners, toppers, wall hangings, purses and photographs
OS6 Carved In Stone - carved stones
OS7 Betty Ulrich - polymer clay figures, pet collars, toys
OS8 Mary Steele - Magnetic Therapy Jewelry
OS9 Robbie Yonushonis - Tastefully Simple
OS10 George & Sandy Handy - mountain dulcimer - teardrop - hourglass & baratone
OS11 Beckett Custom Stamped Metal Designs - personalized jewelry while you wait
OS12 Pampered Chef by Vicki Borowsky & Chris Moshier Baer
OS13 Kristina McLeod - Native American Jewelry & artwork
OS14 Alpacas
OS15 Dru Cary - Beanies for Diabetes ( Sat. Only)
OS16 Cairngorm Geologic Collectibles - sterling & gold filled jewelry
OS17 Elizabeth Rouse - crib quilts, pillows, aprons, place mats, & pot holders
OS18 Michele Streich - Chocolates
OS19 Pennie Hopkins - Scented Candles & country decor
OS20 Sandra Lehman - wooden lawn decor, beaded pictures, cloth story books, fleece blankets, and more
OS21 Robert Bean - wood items, frames, wine racks, candy dispensers, & games






---
MUSIC:
Click herefor the Crook Farm Music Invitation
36th Annual Crook Farm Fair
Old Time Country Music Festival
AUG 28, 29, 30, 2015
BRADFORD, PA
476 Seaward Ave
Bradford, PA
(814)362-3906
http://www.bradfordlandmark.org
MORE INFO: Howard Blumenthal: howard@blumenthals.com 814-368-4057
Admission $4/person.
Children under 12 FREE when accompanied by an adult


Woody & Marcia McKenzie / WNY Fiddle Kids /Todd Crowleys Musical Petting Zoo / Hamlin Station Bluegrass / The Younger Gang / Blue Mule Bluegrass / Old Time Hoedown / Megan McGarry Band/ Rosebud Ramblers/ Bill Gregg Flatfoot Mountain Dancing w/Charlie Burton/ Crook Farm All Stars (host band / Square Dancing w/Joe Kwiatkowski calling Keith Blackmon Dances all weekend! / Sunday Morning Gospel Sing w/Larry Combs / PLUS LOTS MORE!!

Historically the Crook Farm has featured traditional Bluegrass, Folk and American Traditional Music & Dance. This year is no exception with an expanded line-up featuring top-notch local and regional talent. This year we will be encouraging all local, traditional musicians to participate in and around the fair grounds, & join in at the Song &/or Jam Tent.

* FREE ADMISSION - for musicians entering the fair grounds (Some restrictions apply)
* CONCERTS - Main Stage with a great assortment of local talent.
* WORKSHOPS - Flatfoot Dancing, Uke learning area, Old Songs, Instrument Repair and more
*OLD TIME ROUND & SQUARE DANCING - Main Stage Sun. Bank Bldg Fri & Sat Eve.
*IMPROMPTU JAM SESSIONS - Encouraged around the Fair all weekend
*JAM & SONG TENTS - All Day SATURDAY & SUNDAY
*SUNDAY MORNING GOSPEL SING AROUND with Sunday Morning Harmony & Larry Combs
*FREE ROUGH CAMPING - Friday & Saturday nights in the field next to the farm

---
***FRI EVE (Bank Bldg) 7:30 - 11PM
&nbsp Country Music Jam & Dance (come to dance, sing or play)
7:00 - 10PM SQUARE & ROUND DANCE (Bank Bldg)
CF All Stars & friends, Joe Kwiatkowski calling Keith Blackmon dances
***SAT EVE (Bank Bldg) 7:00 - 10PM
FAMILY DANCE (Woody & Marcia McKenzie & friends)
***SAT EVE (Jam Tent/ Song Tent) 7:00 - ?
Open jamming / Singing jam
MAIN STAGE SCHEDULE
| MAIN STAGE | Saturday Aug 29 | Sunday Aug 30 |
| --- | --- | --- |
| 12:00 -> 12:30 | Todd Crowley | Cole, HB, Mark |
| 12:40 -> 1:30 | WNY Fiddle Kids | The McKenzies |
| 1:35 -> 2:15 | Bill Gregg & Curt Osgood | Uncle Joe & Rosebud |
| 2:20 -> 3:00 | Pics & Hammers | Blue Mule Bluegrass |
| 3:05 -> 3:50 | Mary Hermann | Younger Gang |
| 4:00 -> 5:00 | Hamlin Station | Megan McGarry Band |
WORKSHOP SCHEDULE
| WORKSHOPS | Saturday Aug 29 | Sunday Aug 30 |
| --- | --- | --- |
| SAT & SUN Afternoon | Charlie Burton-Flatfoot Workshop near Jam Tent | Charlie Burton-Flatfoot Workshop near Jam Tent |
| 12:00 | Hammered Dulcimer overview, Intro-Curt Osgood | Uke Workshop - Drew Danielson - All Levels |
| 1:00 | Uke Workshop - Drew Danielson - All Levels | Fiddle Workshop - Bill Greg, Beg - > Int. |
| 2:00 | Instant Musician w/Gayle & Larry - All Levels | Fiddle WS - Meg McGarry - Int - > Adv. |
| 3:00 at W/S TENT & PETTING ZOO | Instrument Setup WS - Mark Domcheski at W/S Tent | Autoharp WS at Petting Zoo | Clawhammer Banjo Accompaniment - Marcia McKenzie - Beg. - > Int. |
| 4:00 | Instrument Setup WS - Mark Domcheski | |
WHAT'S HAPPENING AT THE FAIR:
(FINAL SCHEDULES WILL BE POSTED AT THE FAIR GROUNDS.)

WORKSHOPS: Workshops will be held during the day on Saturday and Sunday These sessions will be fun & informative. You'll get a chance to meet & talk with the workshop leaders, ask questions & get involved in the topic.

GOSPEL SING AROUND 10:30 on Sunday, will be lead by Larry Combs, everyone is welcome. Bring an instrument, your voice & your favorite Gospel Song; join in, or just come to listen. We'll sit in a big circle, sing & play your favorite Gospel Songs. Don't miss it, we'll make the tent ring!

JAM TENT will be open all day on Saturday & Sunday. You are invited to bring an instrument & your voice & join in playing or singing, or just come to listen. Music will be Bluegrass, Old Time, Folk, Country, etc. Depending on the musicians who arrive. Admission to the Fair is free for musicians & singers that join us in the Jam Tent - Some restrictions apply

SONG TENT will be going both days, SATURDAY (only) - Woody & Marcia McKenzie will host the song tent. American Folk, Country, Bluegrass, Old time, Civil War, etc., Please bring songs to share that are good for singalongs, This is where acoustic musicians can gather to share a song. So bring your instrument, your voice, your songs & your ears & join the fun at the Song Tent. On Friday & Sat. evenings, come for a Song & Tune swap. All levels of musicianship encouraged to participate by singing, playing, listening.

OLD TIME DANCING Fri. evening in the Bank Building: Keith Blackmon (our caller for many years) passed away at the age of 85 in 2011. All the dancing at the fair, especially the Friday evening dance will be dedicated to the memory of Keith. We'll have the Crook Farm All Stars and a bunch of Crook Farm dancers to help get you up & dancing. Joe Kwiatkowski & Rod Kruppner who learned from Keith will help you every step of the way. Give it a try; it's easy & fun!

Sat. evening in the Bank Building: Woody and Marcia McKenzie will host a FAMILY DANCE featuring Simple Circles, Circle Mixers, Waltzes, Set Dances, Contras, Squares. Lots of fun for everyone!

INSTRUMENT / SALES / REPAIR AREA: John Stoneman - STONEMANGUITARS - - John Stoneman is a luthier based in Bradford, PA. In addition to building and repairing stringed instruments, he also sells strings and accessories. John will provide on-site emergency instrument repair if needed. There will be an instrument swap here also, so bring an old instrument to sell.


DESCRIPTION OF WORKSHOPS:
JAM TENT AREA:
Charlie Burton - Flatfoot Dancing Workshop Charlie will be dancing all day Sat. & Sun. near the Jam Tent. He'll be happy to dance with you and get you started with the "secrets" of Flatfoot dancing (Clogging) to Old Time Music. Sat & Sun https://www.youtube.com/watch?v=0PR_eDN19XM

PETTING ZOO AREA
Todd Crowley - Welcome to the Autoharp Imagine a perfectly tuned chord ringing through three octaves! And now imagine playing that chord with the push of a button. Welcome to the wondrous world of the autoharp. From the earliest Carter Family Bristol recordings, the autoharp has played an important role in the development of American roots music. For this workshop, free loaner autoharps will be provided. We will work on basic rhythm strums, song accompaniment, chord "families" and beginning melody plucking. Whether you're an experienced musician or just looking for an instrument to start with, the autoharp is a perfect way to begin making your own music. (Todd has been playing autoharp for 35 years. He is also an expert in autoharp evaluations and set-ups for ease of play.) Sat. 3pm. http://www.diatoddnics.com

WORKSHOP AREA: Workshops will be held during the day on Saturday and Sunday, these sessions will be fun & informative. You'll get a chance to meet & talk with the workshop leaders, ask questions & enjoy.

Woody & Marcia McKenzie - Banjo Accompaniment for Songs and Tunes - Explore ways to fit in with Clawhammer banjo when playing along with fiddle vs. guitar, or taking a break vs. chording on a song. Emphasis will be on considering different accompaniment possibilities, deciding when to take the lead and when to hold back, especially when singing. Aimed at beginner to intermediate level Clawhammer banjo players, but all are welcome. Sun. http://mckenziemusic.com

Curt Osgood, from Binghamton, NY where he organized & ran the Cranberry Dulcimer Gathering (still going today near Albany, NY). He has played Hammered Dulcimer for over 40 years now and it is his main performance instrument. His repertoire includes tunes from numerous traditions such as Irish, French Canadian, Scottish, Old Timey, Americana, English and others. Curt has released two music CDs. http://curtosgood.com/ The workshop content will be geared toward the attendees, bring your instrument, your questions, etc. He will explain the basics of the instrument & teach a simple tune. Sat.

Megan McGarry - Fiddle Workshop (singer-songwriter, fiddle, guitar, banjo, mandolin, mandola) is one of the area's best young fiddlers. In her 2nd year at Berkeley School of Music in Boston, Megan will be performing with her band on Sunday afternoon & also running a fiddle workshop. You won't want to miss this gal (she's our local star!) Sun. https://www.facebook.com/MeganMcGarryMusic

Larry Spencer & Gayle Sheets - Instant Musician will lead the Instant Musician Workshop Saturday.......All instruments/people welcome........there will be a variety of rhythm instruments available. Gayle and Larry will be playing some of their favorite tunes in the key of D (dulcimer friendly). If you know the D, G and A chord, you will be an instant success! Come and warm up with some good old familiar tunes and begin the weekend by playing and singing your heart out! Song sheets with verses and chord changes will be provided. Sat. https://www.reverbnation.com/pickshammersstringband4

Drew Danielson - Introduction to Ukulele Workshop
Drew Danielson gives a great workshop for beginners on the UKE. This is a wonderful opportunity to try a ukulele, learn a few simple chords to accompany a song or two, and find out how truly easy it is to learn ukulele. You don't even need your own ukulele, there well be a number of ukuleles available for participant use. Sat. & Sun. https://www.youtube.com/watch?v=BV0XnhJCFpw

Mark Domcheski, Acousic instrument setup tips & tricks. Banjo Setup Secrets. Simple adjustments that you need to know. Don't pay big bucks for a simple adjustment you can do yourself. Bring your Banjo, Guitar, Mandolin, etc..Sat.

Bill Gregg - Fiddle Workshop - Introductory fiddle workshop. Get grounded in the basics of tuning, playing, practice techniques, etc. Beginner -> Intermediate. Sun. http://www.harmonic-resources.com


WHO'S WHO AT THE FAIR: (alpha order):

CHARLIE BURTON is a master at Flatfoot Mountain Dancing. He will be doing a workshop & demonstration on Saturday & Sunday at the fair. Charlie dances around the country at festivals from Clifftop, WVa. to FiddleTunes in Washington State. Bring your dancing shoes & join the fun!

CROOK FARM ALL STARS: LARRY COMBS, DON NAUGHTON, DICK BROCIOUS, DAN KRISE, EVELYN JONES & HOWARD BLUMENTHAL http://bradfordlandmark.org/index.php?Old%20Time%20Music the core of the Crook Farm All-Stars. This group has been playing for Dances at the Crook Farm for many years. They will be the "Host" Band this year at the Crook Farm Country Fair.

DREW DANIELSON has played music around the tri-state area for more years than he cares to remember. He became enamored with the ukulele about five years ago after receiving one as a Christmas gift and has since added many more to his ever growing collection. The ukulele is a great instrument to accompany vocals in almost any genre of music, is easy to learn but takes a lifetime to master. However, it is a very portable instrument that goes anywhere with ease and is just plain fun to play.

TODD CROWLEY - WELCOME TO THE AUTOHARP
Imagine a perfectly tuned chord ringing through three octaves! And now imagine playing that chord with the push of a button. Welcome to the wondrous world of the autoharp. From the earliest Carter Family Bristol recordings, the autoharp has played an important role in the development of American roots music. For this workshop, free loaner autoharps will be provided. We will work on basic rhythm strums, song accompaniment, chord "families"and beginning melody plucking. Whether you're an experienced musician or just looking for an instrument to start with, the autoharp is a perfect way to begin making your own music. (Todd has been playing autoharp for 35 years. He is also an expert in autoharp evaluations and set-ups for ease of play.) Sat. 3pm. http://www.diatoddnics.com

BILL GREGG has performed at the New York State Fair, on television for the legendary "Bluegrass Ramble", as well as countless festivals through his over forty years of entertaining. Bill has played at the Genesee Country Museum's Fiddlers' Fair for 30 years. He is in demand as a contra dance fiddler, and, this year, had the great honor of presenting a musician's workshop on fiddle playing for contras at the 70th annual New England Folk Festival in Mansfield, MA. In addition to his solo performances he plays with two trios, The BlueHounds and the North Hollow String Band. Bill's "day job" is teaching stringed instruments at the Trumansburg Conservatory of Fine Arts and at his private studio, Harmonic Resources.

HAMLIN STATION Smethport, PA. This group formed in 2012 from an eclectic blend of members playing traditional roots and modern interpretation bluegrass. Guitar, Mandolin, Fiddle, Banjo, Dobro and Bass tied together with three part harmonies. This is some of the best Bluegrass we've had at the fair!

JOE KWIATKOWSKI Square & Contra Dance caller from Fredonia, NY has been focusing on the dance repertoire of Keith Blackmon & will be calling Keith's dances throughout the weekend. Joe got to dance to Keith's calling several times before Keith took ill. Joe has worked with Nils Fredland, the author of Keith's book, and with Ralph Sweet, another legendary traditional singing square caller and successful author.

ROD KRUPPNER is a Western New York caller who learned to call from the "old timers" in the area like Ray Weatherby, Harry Stanbro and Keith Blackmon. Rod is currently the caller at the Cuba, NY bi-monthly grange dance. His high energy calling will get you moving!

MEGAN McGARRY - (singer-songwriter, fiddle, guitar, banjo, mandolin, mandola) is one of the area's best young fiddlers. Recently accepted into Berkeley School of Music in Boston, Megan will be performing with her band on Sunday afternoon & also running a fiddle workshop.. You won't want to miss this gal!

CURT OSGOOD, from Buffalo, NY got his first banjo at age 13. Residing near the university there, he met musicians from the Buffalo based string band "Rye Whiskey Fiddlers", and inspired by their renditions of the Old Skillet Lickers recordings, taught himself claw hammer style banjo. He learned most guitar chords from his love of Beatles music, and later learned the guitar styles necessary to back up Old Timey music and Celtic style tunes. A move for his allied health career put Curt in Binghamton, NY where he discovered the Cranberry Dulcimer Gathering (still going today near Albany, NY). There his love for the hammered dulcimer began. He has played it for over 35 years now and it is his main performance instrument. Osgood tours about the North East with several performance and contradance ensembles, and presents dulcimer workshop as well. Curt officially co-hosts jam sessions at a number prestigious North East folk festivals. His repertoire includes tunes from numerous traditions such as Irish, French Canadian, Scottish, Old Timey, Americana, English and others. Curt has released two music CDs. http://curtosgood.com/ Rob Siegers from Apalachin, NY first learned banjo from his father who was active in the Washington State Fiddlers Association. His favorite music he has adapted to banjo, includes vintage blues and jazz classics from the 20s and 30s. Rob has won and placed in numerous Banjo competitions about the country. He also plays guitar and mandolin. By day he is a science educator specializing in Astronomy.

LARRY SPENCER & GAYLE SHEETS PICKS & HAMMERS: Larry Spencer plays fiddle tunes on the mountain dulcimer and teaches beginning mountain dulcimer in western PA. Gayle Sheets plays lap dulcimer, fiddle, mandolin and spoons. They will lead the Instant Musician Workshop Saturday.......All instruments/people welcomed........there will be a variety of rhythm instruments available. Gayle Sheets & Larry Spencer with Clair Carlson - In this class, all instruments are welcome and Gayle and Larry will be playing some of their favorite tunes in the key of D (dulcimer friendly). If you know the D, G and A chord, you will be an instant success! Come and warm up with some good old familiar tunes and begin the weekend by playing and singing your heart out! Song sheets with verses and chord changes will be provided.

OLD TIME HOEDOWN was established one night in the spring of 2001 when Kathy Vandemortel and Stephen Bland found themselves playing just fiddle and banjo toe to toe. They have been doing so ever since! Kathy and Stephen each sing, and play fiddle, banjo, banjo-uke and guitar. Together they perform foot-stompin' fiddle and banjo tunes, haunting melodies, and old-time songs from the mountains of southern Appalachia.

WOODY AND MARCIA McKENZIE have been playing together since they were married in 1983. They met in the White Mountains of Arizona, where they were introduced through their music. Long-time residents of the New River Valley (Virginia), they moved to Lynchburg in the fall of 1998, bringing with them their unique blend of contemporary and original folk, traditional music of southern Appalachia and the British Isles, children's music, funny songs, and even some swing and jazz standards. Over the years this husband-wife duo has provided music for square dances and contra dances and has performed for weddings, coffeehouses, restaurants, schools, libraries, festivals, conferences, retirement homes, and private parties. Outside of Virginia, they regularly play in North Carolina and have also performed for audiences in West Virginia, Kentucky, Pennsylvania, New York, Arizona, Wyoming, and even Denmark!

WNY FIDDLE KIDS - Led by their teacher and former NYS Fiddle Champion, Heather (Smith) Pennington, these talented kids come from Springville, West Falls, East Aurora, Holland, Hamburg and Lake View, NY and range from ages 6-18. They love playing traditional Folk, Bluegrass and Irish tunes and also compete regularly with their classical violin studies as well! This is one show you will not want to miss!

YOUNGER GANG - From Rochester, NY Based in the traditions of Old-Time Appalachia and classic Americana, we seek new interpretations of old music without losing touch with its roots. Michelle Younger - Banjo, Fiddle, Vocals | Brad Sheffield - Acoustic and Electric Guitars, Banjo, Vocals | Ryan Yarmel - Bass, Vocals | Jimmy Grillo - Drums, Vocals




More info: Howard Blumenthal 814-368-4057 howard@blumenthals.com