ANNUAL CROOK FARM OLD TIME COUNTRY MUSIC FESTIVAL
a.k.a. "CROOKTOP"
CROOKTOP 2023
Thursday, August 24th through Sunday August 27th, 2023
Crook Farm, 476 Seaward Ave., Bradford, PA 16701
Thank you for all the donations and making Crooktop 2022 a great festival!
---
---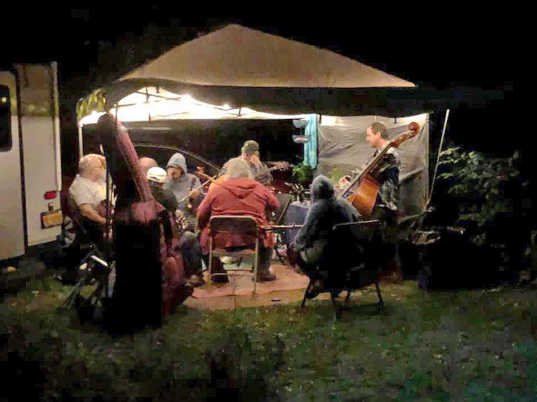 Crooktop is focused on the traditional, Old Time acoustic music community.
Many musicians come to jam and camp at the Crook Farm with their friends to relax over 4 fun-filled days.
NEW THIS YEAR: SHOWERS
*Jam & Song Tents
*Workshop & Dance Areas
*Shaded & Open (rough) Camping
*Pet Friendly
*Saturday Potluck
*Sunday Gospel Sing


Crook Farm, 476 Seaward Ave., Bradford, PA 16701 MORE INFO: Howard Blumenthal - howard@blumenthals.com 814-368-4057
Check Crooktop's Facebook page here. and the website: http://www.crooktop.com''