BRADFORD LANDMARK SOCIETY
Mailing Address: PO Box 1021, Bradford, PA 16701
Street Address: 45 East Corydon St, Bradford, PA 16701
Telephone: (814) 362-3906
Preserving the History of the Tuna Valley and Bradford, McKean County, Pennsylvania
United States of America
---
---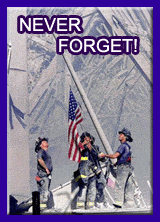 WE REMEMBER 9/11/2001
In memory of the firefighters who lost their lives during the 9/11 attacks, 343 in all. You are not forgotten.
---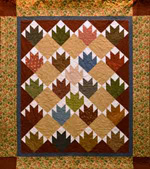 THE CROOK FARM COUNTRY FAIR AND OLD TIME COUNTRY MUSIC FESTIVAL 2018
The Fair and Old Time Country Music Festival is now a fond memory. The Bradford Landmark Society would like to thank all who attended, the vendors,
the musicians, the demonstrators, the volunteers, and Community for making this event possible.







---
QUILT RAFFLE WINNER
The winner of the Bear Hug Quilt is Gail Wilson of Bradford. Congratulations and enjoy your beautiful quilt, Gail!


WINNERS OF THE 2018 CHINESE AUCTION
Following is the complete list of winners of the Chinese Auction.
Some of the winners picked up their items before the Fair closed on Sunday, August 26th, at 5:00 p.m. Items not picked up were taken to the Bradford Landmark Society Headquarters at 45 East Corydon Street.
Hours for pickup are 11 a.m. to 2 p.m. on Mondays, Wednesdays, and Fridays. The office will be closed on Monday, September 3rd for Labor Day.
Items not picked up by September 18th will be forfeited.

Dust Brush - Diane Sheeley
Iron fire poker - Nancy Dryden
Fushia Plant - Tom Jones
No Feline Left Behind T shirt - Patty Collins
Circular throw blanket - M. Burggraf
Hand cream - Margie Harris
Apple Cake Mix - Sally Costik
Purse from Daisy Designs - Carol Marcott
Woven Doll Cradle - Angela Nuzzo
Alpaca Socks - Val Franco
Connie Creations - Shelley Keane
Wooden Angel Wall hanging - Susan Reisner
Wooden Gate decoration - Jen Brink
Bird Feeder - Gail Kemp
Garden Flags - Bonnie McDonald
Historical book and toys - Cindy Gardner
Pretzels gift certificate - Gen Rockwell
Mason Jar - Shelley Keanne
Assort Mary Kay - Margie Harris
Beauty creams - Cheryl McIntyre
Brown Hippy Sack - Bonnie Wilson
Tupperware bowls - Katrina Gardner
Cross Stitch sweatshirt - Dorothy Null
Jewelry - Cindy Wilton
Necklace, Trades of Hope - Kim Degolier
Avon, assorted - Julia Krise
Felted purse - Bonnie McMillan
Yellow purse - Kris Strauss
Necklace - Jennifer Brink
Soaps - Carly Doriguzzi
Gourmet dips - Pete Gardner
Necklace - Nancy Zawacki
Earrings - Carly Doriguzzi
Owl Photo - Hannah
Knit Potholders - Pete Gardner
Pot holders & Bags holder - Hannah
Chopping Block - Rekla Gajanan
Lemonade gift certificate - Linda Mosley
Dried leaf picture - Sally Costik
Hula Hoop - Beth Price
Canvas flower decoration - Andrea Stone
Kettle Korn bags - Chris Anderson
---
---
ANTIQUES
A note to individuals or dealers with inquiries on pricing or selling antiques - The Bradford Landmark Society is an historical non-profit. From time to time we display some antiques for viewing, but we do not offer nor are we permitted to give estimates on the value of antiques, act as brokers, or purchase antiques. We are permitted to accept donations of antiques provided we have the physical room and the item is pertinent to the historical period we represent. Thank you for your understanding.
---
---
Your monetary gift helps us continue offering these services. All donations are sincerely appreciated and gratefully accepted.
Thank you for your support.
---
HOW TO CONTACT US:
Open Hours at our Headquarters (former Herbig Bakery) at 45 East Corydon St., Bradford, PA are:
Monday: 11 am - 2 pm
Wednesday: 11 am - 2 pm
Friday: 11 am - 2 pm
We are closed Tuesday, Thursday, Saturday, and Sunday except by appointment with adequate advance notice
MAILING ADDRESS:
PO Box 1021
Bradford, PA 16701