40th ANNUAL CROOK FARM COUNTRY FAIR & OLD TIME MUSIC FESTIVAL
Saturday, August 24th and Sunday, August 25th, 2019 (the Country Fair)
Thursday, August 22nd through Sunday, August 25th, 2019 (the Old Time Music Festival)
---
---
Here you are folks, the list of Vendors and the Music & Workshop Schedule. We want to see each and every one of you at the Fair and Festival.
There's plenty to do and see. You are sure to have a great time!
DOWNLOAD the poster. (PDF - 3.02MB)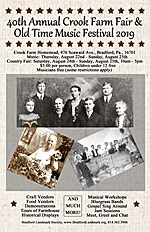 2019 VENDORS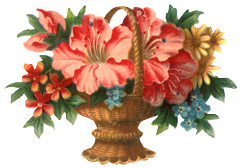 A1 Civil War Ladies
A2 Camper's Kettle Corn by Matt Degolier
A3 Streichs Cake & Candy - chocolates, cotton candy, and slushes

B1 T & E Lemonade – Lemonade of all flavors - strawberry, blueberry, mango, pineapple, and raspberry. Sugar-free available.
B2 Susan Reese – decorative flags, holders, floor mats, and wood crafts
B3 Tricia Wingard – Tastefully Simple, art pictures, crochet items, and name badges
B4 Young Living Essential Oils by Kim Crouse
B5 Bob's Wood Shop – bird feeders, holiday décor items, game, and bird houses

C1 Judy Gates – crocheted items, towels, potholders, blankets and various cross stitch items
C2 Melissa McGuire – photographs & note cards
C3 Kaylee Taylor - jewelry inspired by nature made from sterling silver and copper
C4 Rachael Shembeda – soy candles, soaps, benches, signs, and floral arrangements
C5 J & J Enterprises – Nature engineered products, brass sleigh bells on leather straps, jewelry and home décor items

D1­­ Kim Kloecker – professional artist with paintings, drawings, and more
D2 Barb Houwer – recycled sweaters sewn into bags, totes, trivets and children wooden construction set
D3 Yvette & Christine – purses, notebook covers, wristlet pouches, snapbags, and Livilu Boutique Clothing and accessories
D4 Alex Lyman – pot holders, Christmas ornaments, aprons, and grocery bag holders
D5 Trades of Hope by Sally McCombs – fair trade, handcrafted fashion accessories and home décor

E1 Avon by Penny Updegrove
E2 Robin Ackler- paper jewelry, paper crafts, and bowls
E3 Mary Kay by Karen Colley
E4 Paparazzi by Denise King
E5 Laura Cole – matted prints of artwork, note cards, bookmarks

F1 Tupperware by Margie Harris and Lost and Found
F2 Ellen Scott – handmade fabric quilted purses, totes, duffel bags, etc.
F3 Rosoline Munn- knitted crafts, (hats, scarves, afghans, booties, gloves and toys. Harley Memorabilia.
F4 Ashley & Jerod Hulings – wood benches, signs, and home decor
F5 Bryz Designs – Repurposed/ recycled furniture & crafts. Vintage farm house items.
F6 The Bradford Landmark Society (located within the Chinese Auction tent near the main entrance) - books, toys, handwoven rugs, t-shirts, sweatshirts
F7 The Pretzel Place by Joan Swartz – Philly-style soft pretzels with cheese, mustard, or dessert style

OS1 Noelle Lindner – primitives, wood crafts, wood flowers, wreaths, & wood signs
OS2 Connie's Creations- paintings on canvas, slate, wood, and concrete pavers, pillows and table runners
OS3 Alpaca Creations – Hand knit Alpaca apparel, natural & dyed yarn, hats, scarves, socks, mittens, and dryer balls
OS4 Jill Phillips – handmade maple & black walnut baskets, crocheted items, and wood items
OS5 Dorothy MacLees – pressed flower pictures, cards, glass & wooden ware decorated with real flowers
OS6 Marie Peterson – "Cat in the Hat" style hats sewn at show on treadle machine. 18"doll clothes and halos.
OS7 Page Martin – wooden items
OS8 Melissa Swanson – Yarn, roving, 100% wool blankets, handmade items from the wool of border Leicester sheep.
OS9 Crystal Abers/ Herbal Espressions – handmade knit, crochet, and sewn items, keyfobs, soaps, gourmet creation dip mixes, rada, etc.
OS10 Simply Slates & more – repurposed hand cut and painted slate roofing tiles.
OS11 Alpacas –Kendall Creek Farm
OS12 Yogi & Cecil's Boutique – little girls rompers, dresses, chunky necklaces, hairbows, headbands, clippys, fealties, etc.
OS13 Drummond Crafts & more – vinyl, yard games, engraved glass, macramé, woodcrafts, and more
OS14 Mel & Denise Dibble – handcrafted soap, body butters, body & lip balms, plants, trees and hanging baskets.


---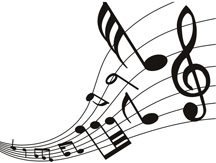 Music & Workshop SCHEDULE
MAIN STAGE AreaSaturday, August 24th
10:30 to 12:00 XXXXXXXXX
12:00 to 12:40 Lackawanna Longnecks
12:45 to 1:35 WNY Fiddle Kids
1:45 to 2:30 Brett Howland
2:30 to 3:15 Fair to Fiddlin' String Band
3:15 to 3:55 Tamsula, Withers & Krysty
4:00 to 5:00 The Band Anastazja

Sunday, August 25th
10:30 to 12:00 GOSPEL SING AROUND
12:00 to 12:40 Down the Road
12:45 to 1:35 Triple Fret
1:45 to 2:30 The Front Porch Rockers
2:30 to 3:15 Keep off the Grass
3:15 to 3:55 Coyote Moon Duo
4:00 to 5:00 Blue Mule Bluegrass


Front Porch - Farmhouse
Brett Howald - American Old Time Music all day Sat. & Sun.
Meet, Greet & Chat.


WORKSHOP AREA
Saturday, August 24th
12:00 PM Ukulele Workshop with Drew Danielson - all levels
1:00 PM Clawhammer Banjo: (Janet Reing with Mike Reing)
2:00 PM Pennsylvania Tunes from Rural Valley & Armstrong Co.
Fiddlers: (Mark Tamsula, Richard Withers & Dave Krysty)
3:00 PM Back Up Guitar for Old Time Music Sean Fen
4:00 PM Old Time Fiddle Paul Kirk - Bowing and Pulse

Sunday, August 25th
12:00 PM - Brett Howland, Allen Hopkins - Early Country Music
1:00 PM - Early Country Music (cont'd.)
2:00 PM - Clawhammer w/Stephen Rapp
Clawhammer Banjo: Modal Tunes in Standard Tuning