LOOK AT THE FUN AND OFFERINGS AT LAST YEAR'S FAIR:
The 37th Annual Crook Farm Fair and Country Music Festival was a huge success thanks to all of you.
Be sure to save the dates of August 26th and 27th, 2017 for the 38th Annual Fair!
Chicken Feed Quilt Raffle
The winner of the gorgeous "Chicken Feed" Quilt Raffle is Heidi Boser. Congratulations Heidi and thanks to everyone who purchased tickets!
---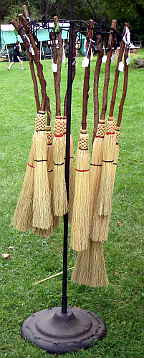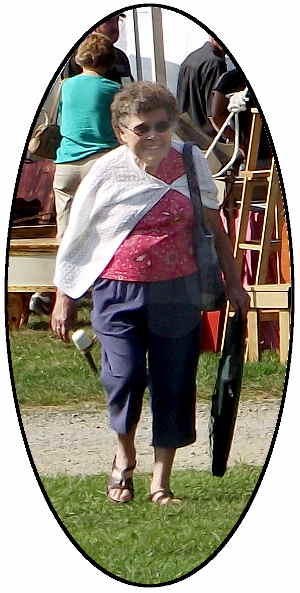 Craft Vendors
Here it is - the complete list of vendors!

---
2016 Crook Farm Vendors

A1 Civil War Ladies
A2 Preston and Sons Broom Making
A3 4 Loops Popcorn - small and large bags of kettle corn
A4 Charming Accents - handmade baby & childrens items - bowties, ties, bibs, hairbands, onesies, & more
A5 Bob's Wood Shop - bird feeders, holiday decor items, game, and bird houses
A6 Usbourne Books by Tiffany Housler
A7 Arbonne by Ashley Jackson
A8 The Fran Charles Shop - scarves, jewelry, focus jackets (depending on daily temperature)

B1 Rustic Originals - country - primitive décor
B2 T & E Lemonade - Lemonade of all flavors, strawberry, blueberry, mango, pineapple, and raspberry. Sugar Free available.
B3 Karl Fitzsimmons- wood cutting boards, quilt racks, storage boxes, wine racks, jewelry boxes, & more
B4 Diane Babb - Doggie Items

C1 Judy Gates - crocheted items, towels, potholders, blankets and various cross stitch items
C2 Burnt Label Farm - goat milk soap, bath bombs, lotions & scrubs
C3 Barb Houwer - recycled sweaters sewn into bags, totes, trivets, & children wooden construction set
C4 Sharon Crowley - dog treats, scissor holders, oven mitts, baked potato bags,dish cloths, and more
C5 Living the Dream Crafts - Solar landscape Decorations
C6 J & J Enterprises - nature engineered jewelry, beaded items, petrified wood & magnets
C7 Melissa McGuire - photographs & note cards

D1 Wanda Vleminckx - quilted purses, ladies & children aprons, table runners & place mats
D2 Premier Jewelry by Steph Mangel
D3 Rita Morris - Paintings, Wall Décor, Etched work, & personalized items
D4 Sharon Pine - crocheted doilies, gloves, hats, scarves, afghans, dish clothes & lighted wooden angels
D5 Clover Moon Designs - Assemblage Jewelry, canvas paintings, mixed media art, prints & cards
D6 Gail Thompson - Wooden spoon angels
D7 Deb Cappello- glass, gemstone & natural stone stretch bracelets

E1 Avon by Penny Updegrove
E2 Sharon Beane - wreaths, candle lamps, country crafts, & Christmas ornaments
E3 Steph's Creations - JIC & handmade jewelry
E4 Kami Keyes & Robin Ackler - Deco mesh wreaths, candle rings, repurposed glassware & more
E5 Worth Writing About - published children's books that she writes and illustrates with her photos
E6 Mill Creek Floral Designs - Paper flower arrangements
E7 Gourmet Creation by Kim - veggie dips, pickle mixes, oil blends, rubs and dessert mixes

F1 Tupperware by Margie Harris
F2 Ellen Scott - hand crafted- quilted fabric purses, totes, duffel bags, and backpacks
F3 Hippysac - Cotton-reversible hip bags - hippysac
F4 Molly Hadden - knitted/crocheted items, dish cloths, scrubbies, dish towels & baby items
F5 Mary Kay by Karen Colley
F6 Susan Thompson - Lilla Rose hair accessories
F7 JM Wood Designs - handmade cutting boards, wood pens & boxes, wood bowls, & custom engraving

G1 Bradford Landmark
G2 Brad Penn Oil Museum
G3 Case Cutlery
G4 Facepainting by Amy Thomas

H1 Harold Stark - wood crafts, pictures, furniture tins
H2 Charming Gardens by Niki France - planters and garden deco from old tires
H2 Carol's Custom Creations - mesh wreaths

I1 Bryz Designs - Rustic wood items and more

OS1 Noelle Lindner - primatives, wood crafts, wood flowers, wreaths, & wood signs
OS2 Connie's Creations - Paintings on canvas/slate, table runners, placemats, pillows, jewelry & wood crafts
OS3 Alpaca Creations - Hand knit Alpaca apparel, natural & dyed yarn, fringe puppets, & more
OS4 Jill Phillips - maple baskets, crocheted items, and wood items
OS5 Daisy Designs - quilted table runners, purses, potholders, candle mats, eyeglass cases & photographs
OS6 Dennis Moore - Wood chairs, glass show cases, toys, plant stands, tables, bread boxes, & bird houses
OS7 Michelle Stahlman - paintings on slate
OS8 Initials, Inc by Pattie Fitzsimmons
OS9 Tastefully Simple by Robbie Yonushonis
OS10 George & Sandra Handy - handmade Dulcimers & quilted Dulcimer covers
OS11 Cullen's Lighted Designs - Decorative lighted plates, night light glass blocks, handmade wooden clocks
OS12 Cindy Ervin - raw honey, alpaca yarn, scrubbies, disclothes, baby apparel, hats, pot holders & more
OS13 Crafty Squirrel Designs - Handcrafted jewelry for home, body, and hair
OS14 Alpacas
OS15 Dru Cary - Beanies for Diabetes (Sat. Only)
OS16 Bakers Graphic Designs - screen printed t-shirts, sweatshirts & can cozies
OS17 Mryna Hagg - essential oils
OS18 Michele Streich - Chocolates
OS19 Pennie Hopkins - Candles & Country décor
OS20 Pampered Chef & Perfectly Posh by Christina Baer
OS21 Direct TV with Brandon Whittemore

~ Updated August 16, 2016
---
Music Schedule and Biographies for the Crook Farm Old Time Music Festival

Howard Blumenthal has released a detailed music schedule and biographies of the musicians. Remember, the music is a 3-day event starting on Friday, August 26th. The fun will continue through August 27th and 28th.
DOWNLOAD THE MUSIC SCHEDULE/BIOS HERE. 114KB ~ Revision 2, posted 8/5/2016